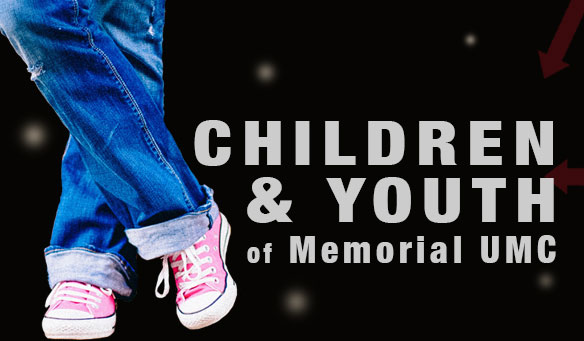 Children

Come, Join us for our Kid's Fun Day event!
This year we are talking about "I Wonder What Makes Your Story Unique"!

Memorial UMC invites all kids ages 3-5, 6-10, 11-16 years old to come and participate in this completely free day of fun and activities. The event will take place on August Friday 12 and Saturday 13, and will welcome its guests every day from 9:30 a.m. to 12:30 p.m. During the event kids will explore how our faith grows stronger when spending time with our creator. There will be lots of activities and games.

Make sure to register your kid before the event. There are multiple ways to do so. You can fill up a registration form by hand and bring it to the church, you can call the church offices and register your kid over the phone, or you can simply do it online - whatever it's easier for you!

Note: Please note that due to COVID-19 we will be following CDC recommendations at the time. Rest assured that we will provide a clean and safe environment. Although much effort and caution are put into the safety and care of kids, Memorial UMC assumes no responsibility for issues occurring during or after the event. Thanks!


---
Youth
Proverbs chapter two implores us to pursue or chase God's wisdom. We need to receive God's wisdom and learn to choose right over wrong and wisdom over earthly treasure. But what exactly is wisdom?
My very first youth group at MUMC we explored that topic and determined that wisdom means "skilled at living." This is the goal of our youth group. We will accomplish this by focusing on three things. The first is the spiritual relationship of God to us and the world. The second is living a moral life based on the principles in His word. And the final is focused on creating friendships and memories, ultimately developing a solid peer support group.
Please continue to pray in earnest for our youth group, that we may have the courage to guide and teach them, that we may be God's instrument of wisdom.
In his love,
Tina
---