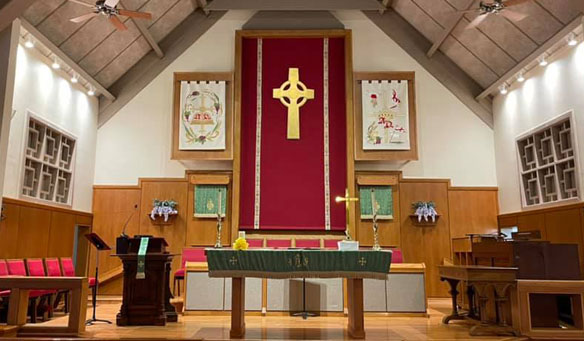 Membership at Memorial United Methodist Church is open to ALL people who confess their faith in God, Jesus Christ as their LORD and Savior, the Holy Spirit acting in their lives, the Christian Faith as it is found in the Old and New Testaments and who promise to support the church in every way.

There are 3 ways to join:
Profession of Faith


This is for one who has never joined a Christian Denomination, previously.

Reaffirmation of Faith


This is for one who desires to become an active member, again.

Transfer of Membership


The pastor will send a written request of transfer to your current record of membership. All persons seeking to become a member must be Baptized whether in a United Methodist Church or other Christian Denomination. In addition, you will be required to attend sessions with the Minister on what it means to be a United Methodist. Moreover, The United Methodist Church is a part of the apostolic succession of the Christian Church; therefore, any claims of distinction or difference from the ecumenical community requires additional steps.
If you would like to join our church and become a member, or if you have questions, please contact us via our secure
Contact
form or call us at 757.420.1407.
We look forward to hearing from you.