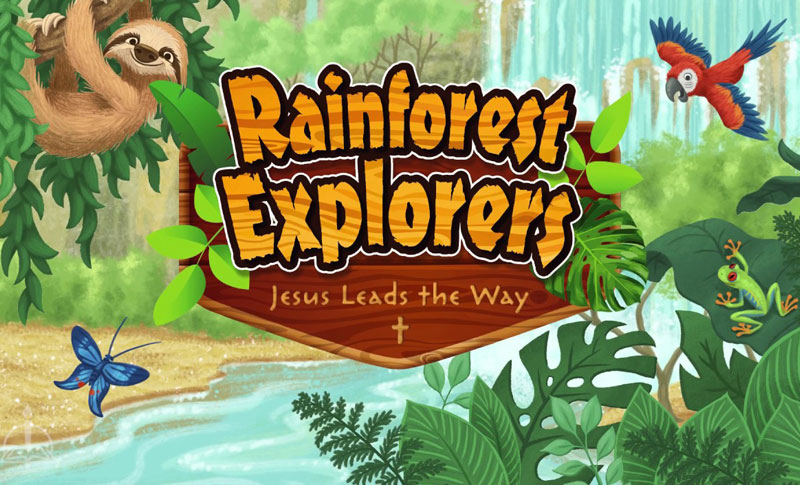 VACATION BIBLE SCHOOL
Experience the adventure of Vacation Bible School with us! Join us on Friday, August 11th from 9:00 am to 1:00 pm, and on Saturday, August 12th from 9:30 am to 12:30 pm.
This year, we're embracing the captivating theme of "Rainforest Explorers: Jesus Leads the Way." Let your children embark on an immersive journey filled with uplifting music, captivating Bible stories, engaging crafts, thrilling games, and delightful snacks. We guarantee an unforgettable VBS experience!
Our program caters to children aged 4-7, 8-11, and 12-15 years old. Don't miss out on this incredible opportunity to engage, inspire, and connect your children to their faith in a fun-filled setting.